The Pendersleigh Hall Collection A Gardener's Soap Kit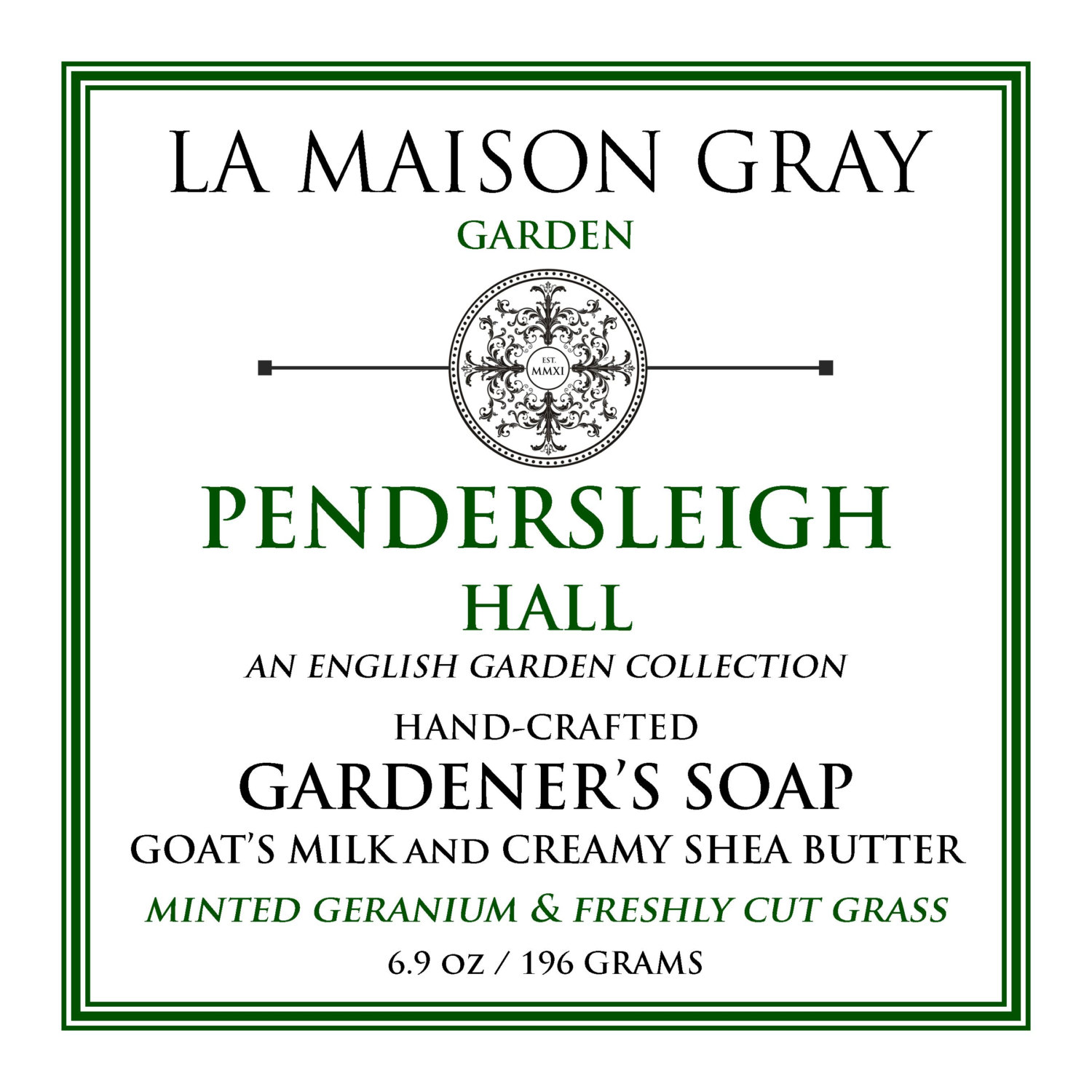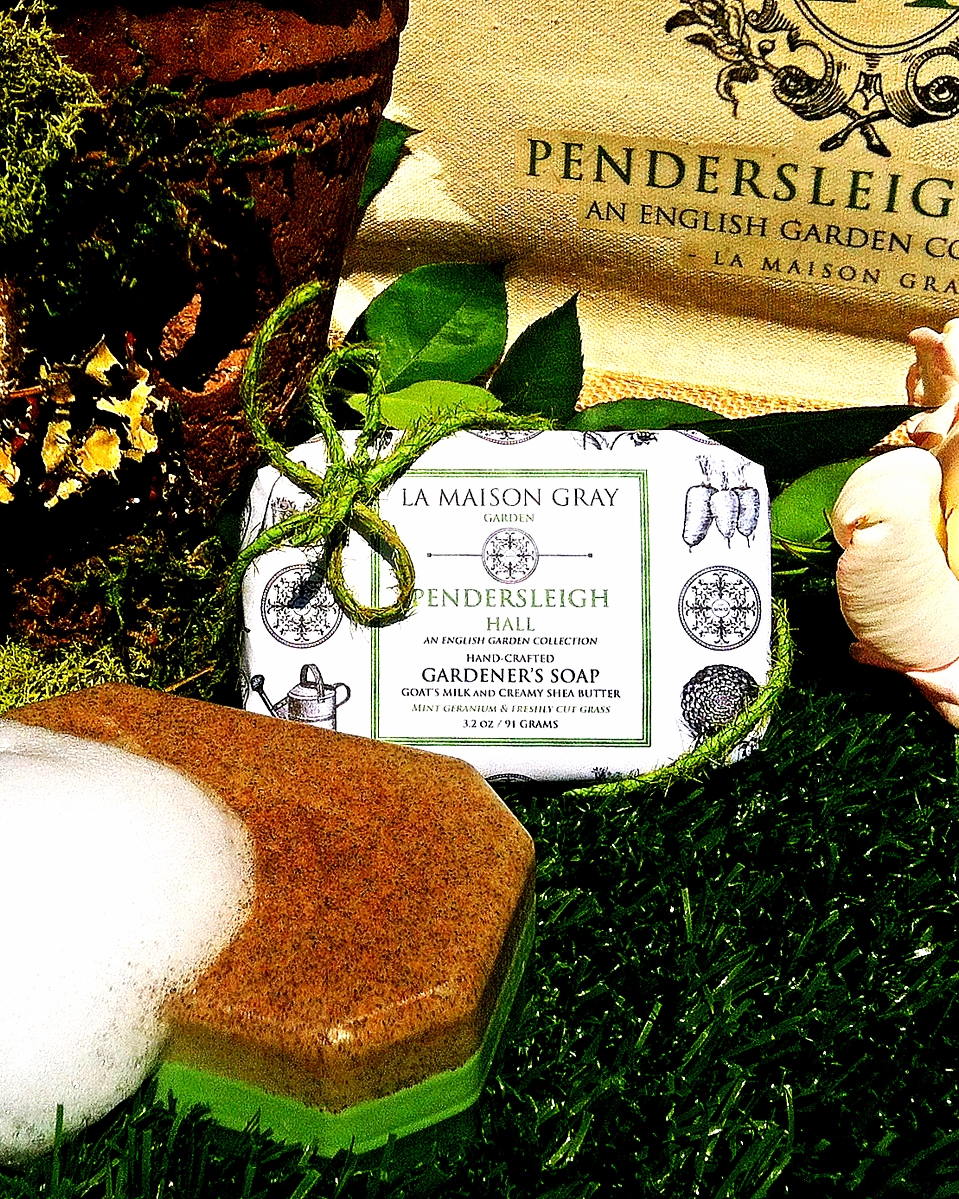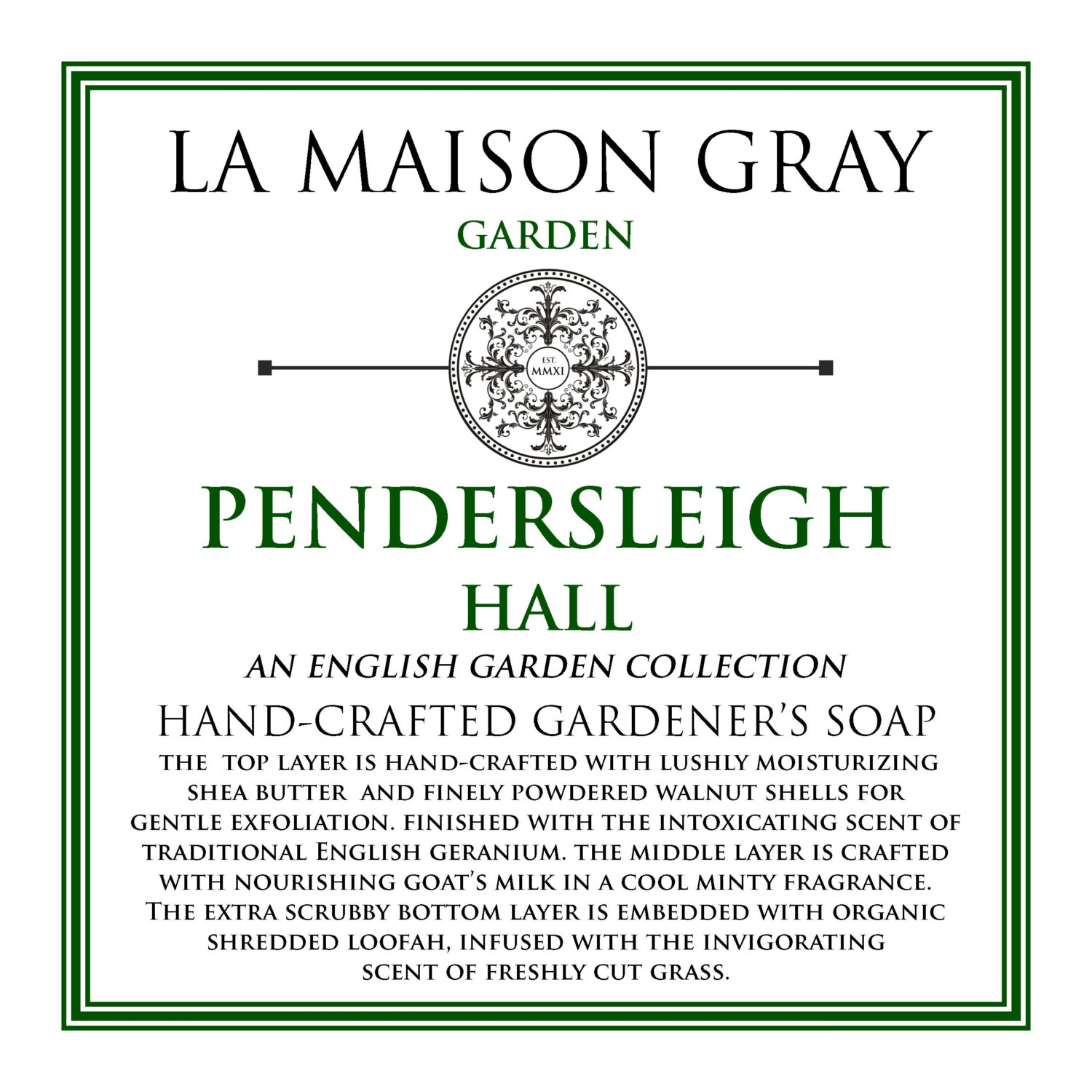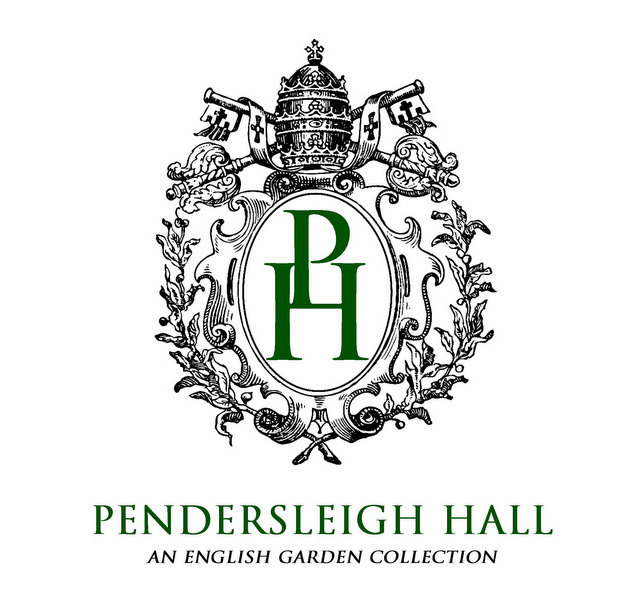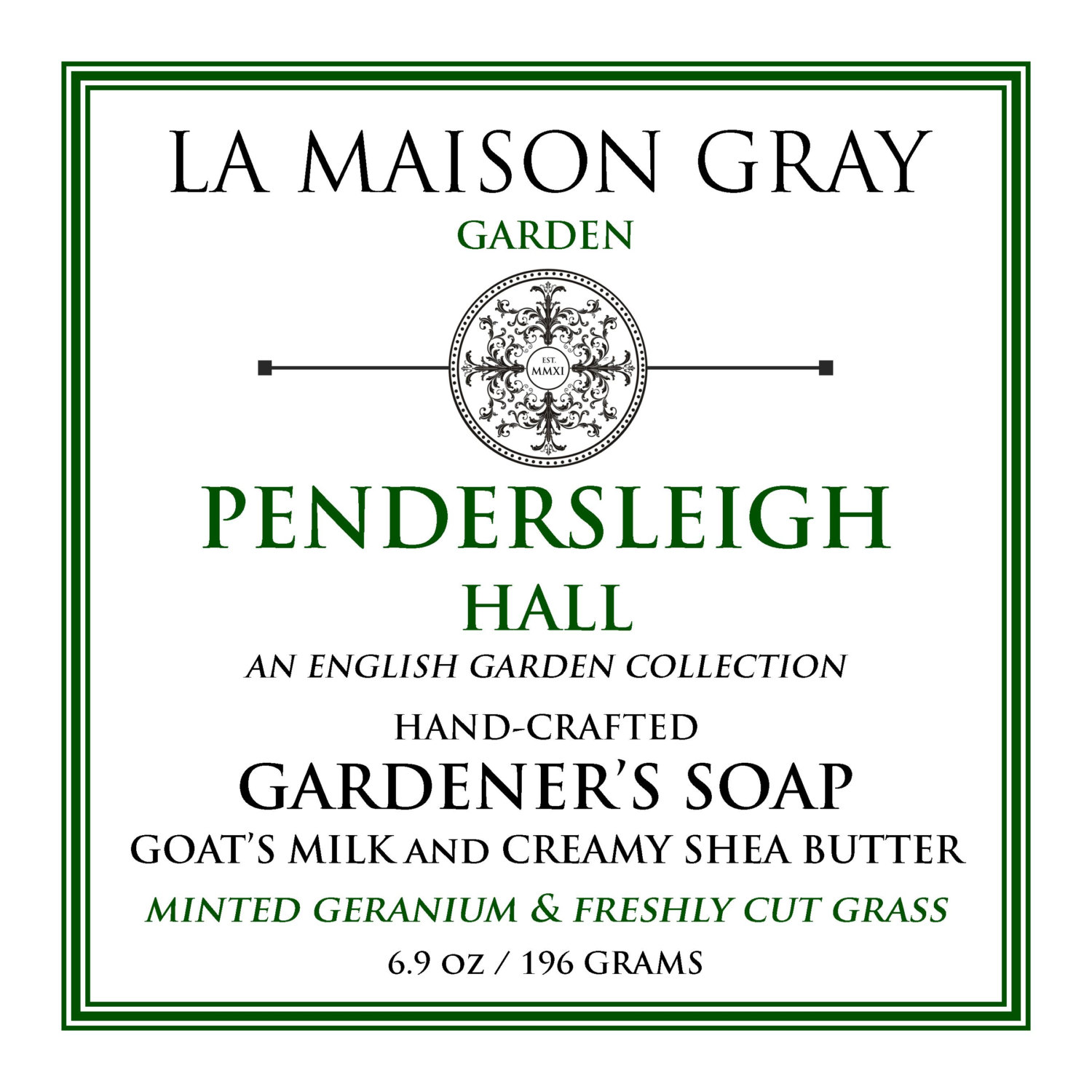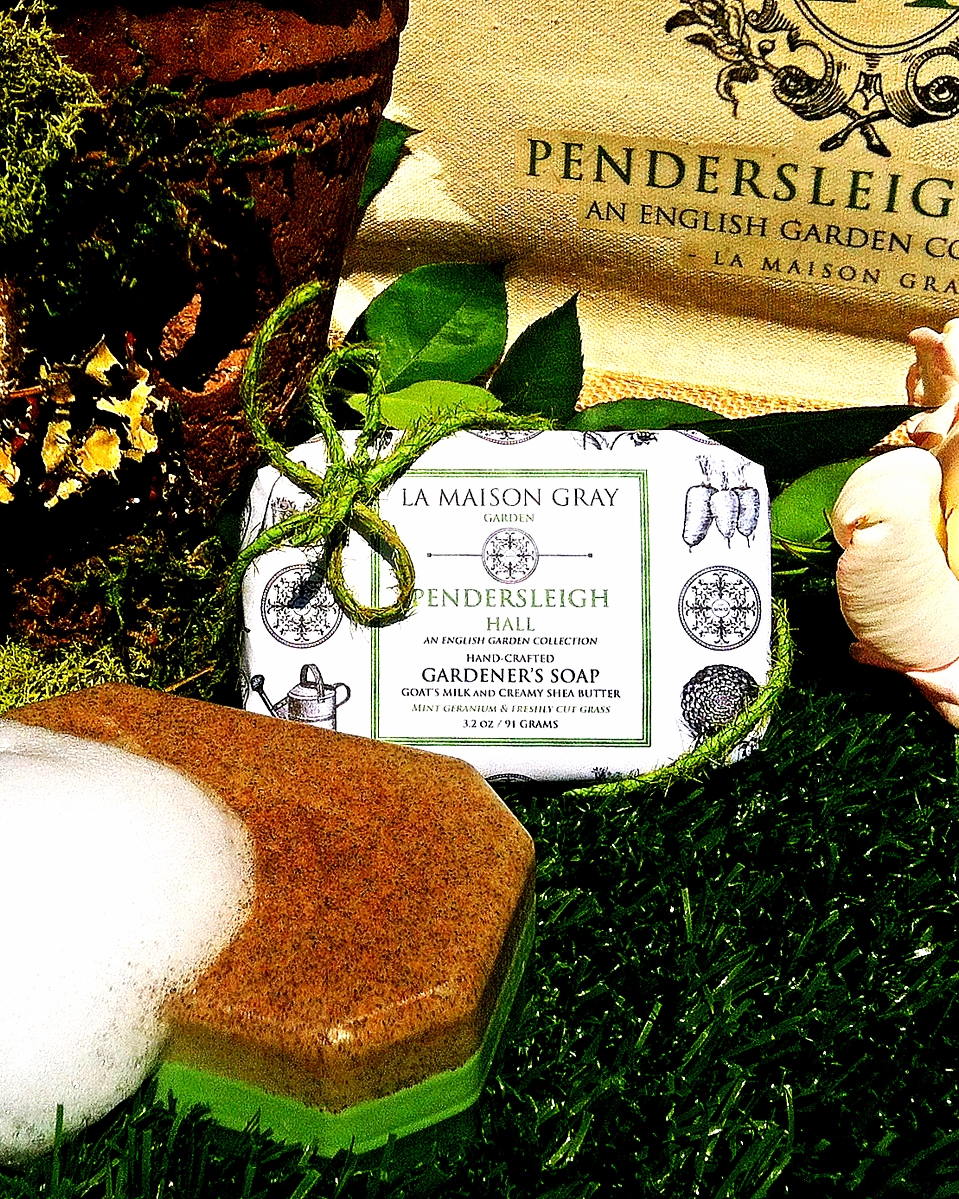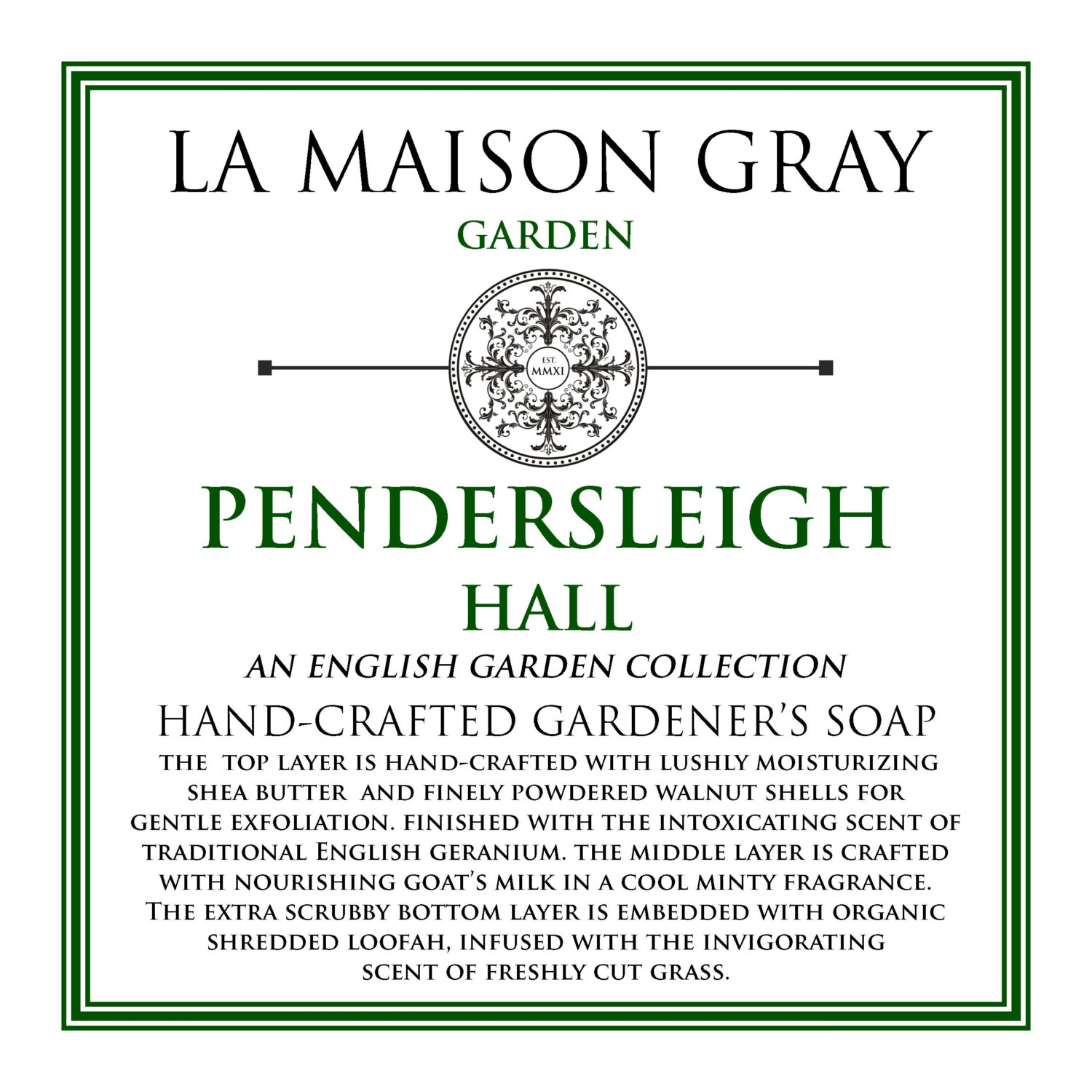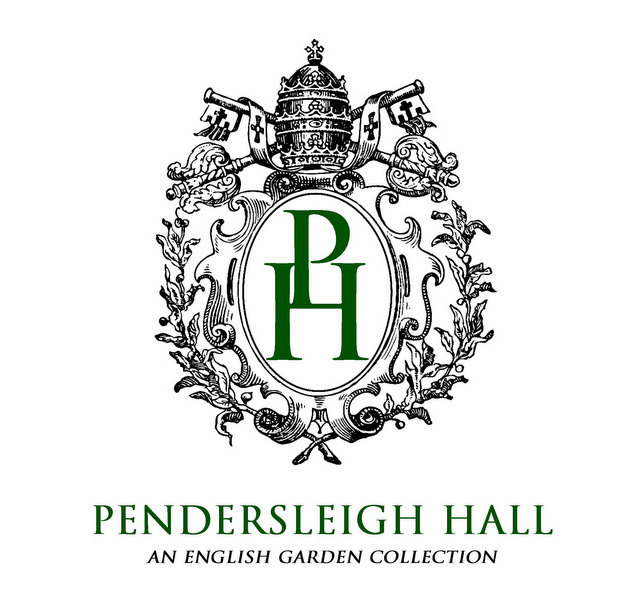 sold out
The Pendersleigh Hall Collection A Gardener's Soap Kit
This gentle, yet wonderfully exfoliating bar soap (6.9 oz) is hand-crafted in very small batches, with finely milled Shea Butter and Goat's Milk for a lush moisturizing lather. Embedded with natural exfoliating walnut shell powder, and organic shredded loofah, it's perfect for scrubbing and softening up rough hands from the garden. It perfectly moisturizes without greasiness.
The top layer is scented with the intoxicating, yet traditional English geranium, and the middle layer in a cool minty fragrance. The extra scrubby bottom layer is infused with the invigorating scent of freshly cut grass. And with proper storage in between uses, this generous sized bar soap lasts and lasts!
Plus, this Gardener's Soap Kit comes with and all-natural wooden nail brush to get your nails bright & squeaky clean. Beautifully packaged in an all-natural muslin pouch. All ready for gift giving!